Chan Meditation Roadmap
Practice during the Pandemic
Although lots of Dharma Drum Mountain monasteries are closed and people are asked to stay at home due to the pandemic, the urge to practice never cools down. Here we sincerely provide resources for Chan meditation and learning Buddhism as well as the information of online practice groups. We hope these could help you create an environment to practice at home, with peace in mind.

Latest Dharma Talks
Development of Chan from the Beginning: [1],[2], [3], [4], [5], [6]
The Heart of Chan: Exploring Mind via the Mahaprajna Paramita: [1], [2], [3], [4]
Chan 101: [1], [2], [3], [4], [5], [6], [7], [8]
How to Meditate at Home
Sitting Meditation alone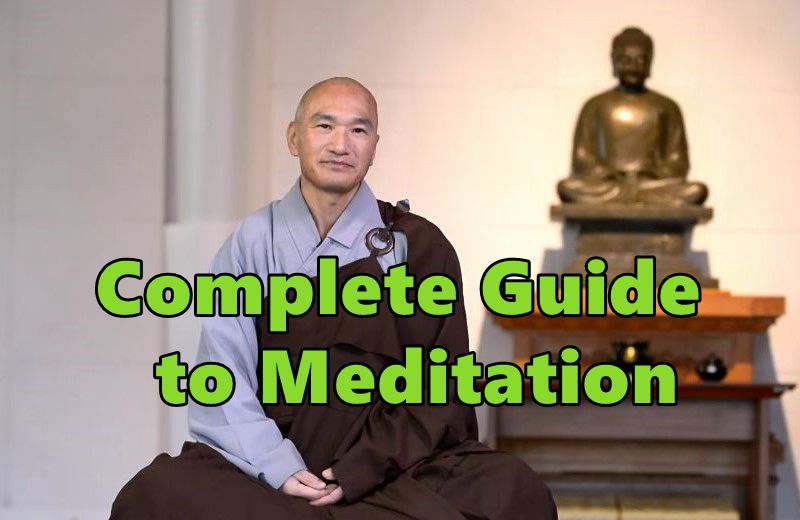 Sitting Meditation with Others
Check out online regular events, Dharma talks, and courses

here

!
Moving Meditation
DDM's Eight-Form Moving Meditation incorporates the essence of Chan into exercise. It helps keep our body fit and healthy, harmonize our mind, and is an easy way for us to access the wonderfulness of Chan teachings, in developing peace of body and mind.
Useful App
Chan Timer
A user-friendly and simple app for Meditation, Prostration practice, and Buddhist Chant. In the Meditation section, there are options for time setting and guidance. Venerable Guo Yuan will lead you to relax your body and mind and guide you to use meditation methods. In the Prostration practice and Buddhist Chant, you can count the time you prostrate or chant. English, Chinese, and Cantonese versions are provided. It is available for IOS and Andriod systems. (

If the download page is not accessible, please open it in an incognito window)
Learn about Buddhism & Buddhadharma
Introduction to Buddhism: The articles here aim at clarifying our understanding of the Buddhist practice methods and elements in Buddhist culture.

Orthodox Chinese Buddhism: Chan Master Sheng Yen clarifies common areas of confusion about Buddhist beliefs and practices, and gives practical advice on leading a life that is "full of wisdom, kindness, radiance, comfort, freshness, and coolness."
Common Questions in the Practice of Buddhism: Here
Master Sheng Yen addresses questions about Buddhism and many other spiritual and worldly problems in a simple question-and-answer format.



Buddhist Wisdom in Multimedia

Dharma Drum Mountain Youtube Channel
We are making videos introducing Buddhism, meditation, and so on! To keep receiving our latest videos, please subscribe to our channel. You are most welcomed to leave comments to give us suggestions. If you like our videos, please share them with more people, leave comments, and "like" us!

Youtube link: https://bit.ly/33KKwHz
Master Sheng Yen's Dharma Talks
In this program, Master Sheng Yen, the founder of Dharma Drum Mountain, talks about a wide range of topics from Buddhist concepts, practice methods, to things about our life.


Master Sheng Yen's Dharma Talks in MP3
We rearranged the scripts of Master Sheng Yen's talks, had them recorded, and made two albums titled
Buddhadharma in Daily Life and Follow the Buddha in Study
. We hope to provide an alternative way for you to learn Buddhadharma.

Chan in Daily Life motion picture series
Planned and produced by DDM Chan Practice Center, this series speaks to modern-day people by incorporating our daily activities as examples and presenting them in the form of motion pictures designed in a simple and accessible way, enabling us to easily realize the essence of Chan teachings.
Send Loving Care
Though people are far away from one another, the relationship will never end.
With an e-card, your blessings will be sent to those you love and care for.

Send or download e-cards

here

!
(to be continued)