About DDM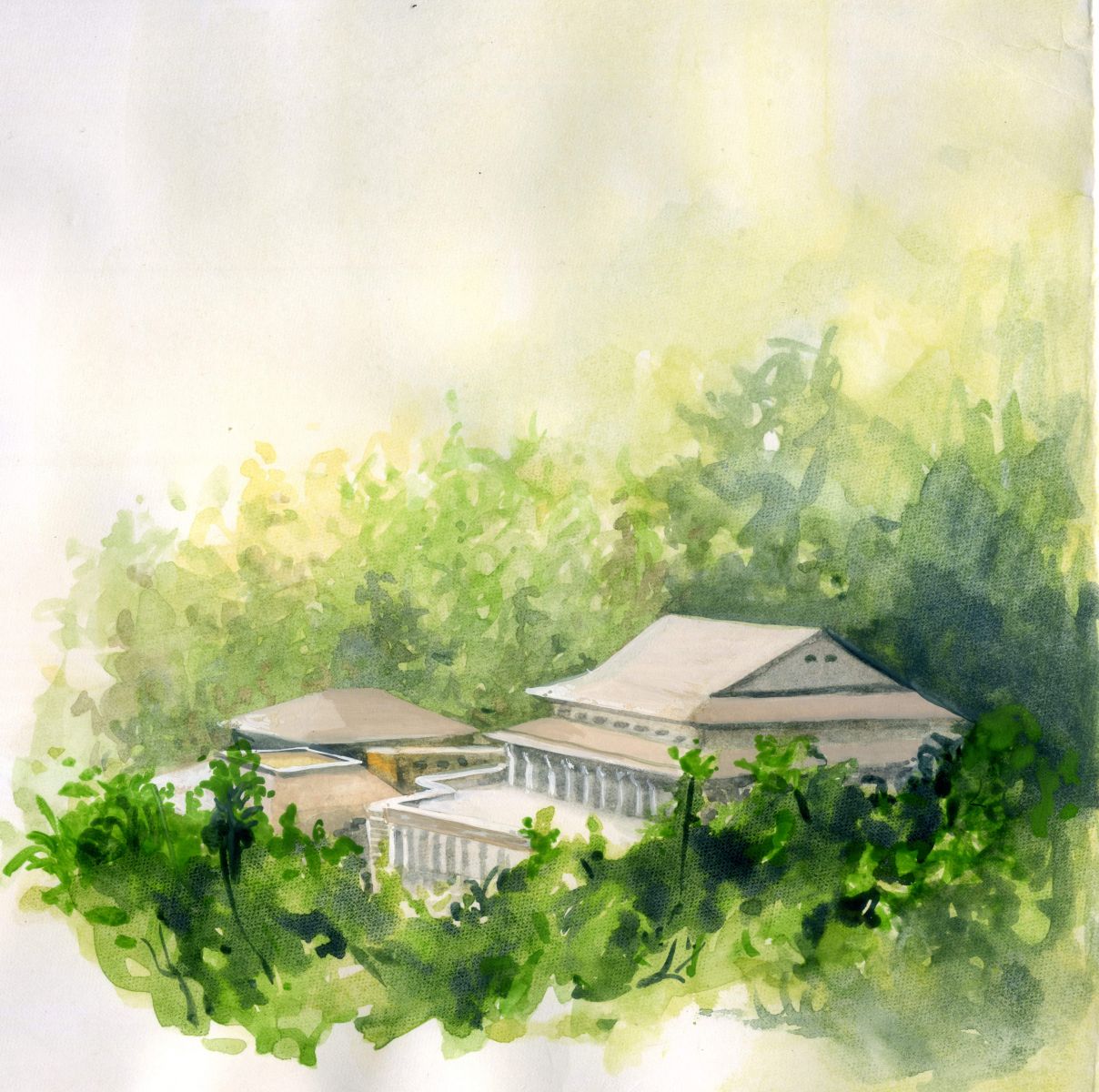 People who save the suffering are bodhisattvas;

those who are suffering are great bodhisattvas.
Those who give selflessly are blessed.

Those who do good deeds are happy.

————Master Sheng Yen(Founder of Dharma Drum Mountain)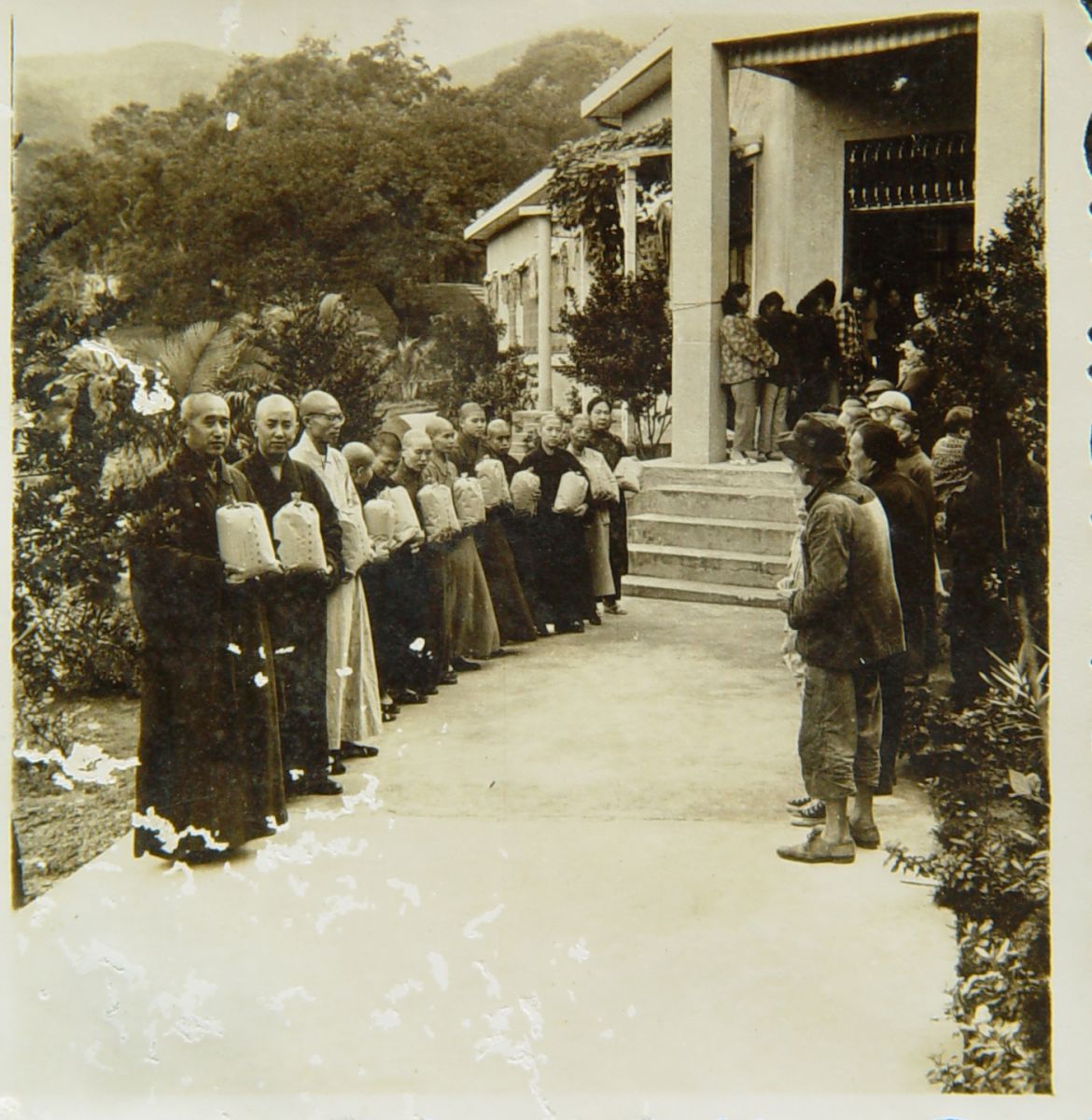 Fostering Benevolence at Home and Abroad
Dharma Drum Mountain's charitable works began back in 1956 when Master Sheng Yen's teacher, Ven. Master Dong Chu, started a winter relief drive to help low-income families enjoy the Chinese New Year season. Carrying on his teacher's compassionate vow, Master Sheng Yen maintained this tradition, and also established the Merit Fields Society to extend the care to include visits throughout the year.
In 1999 the 921 Earthquake struck Taiwan. Dharma Drum Mountain set up Peace of Mind Relief Stations to provide immediate care and relief services to the victims in the disaster areas, to help them regain peace of mind. In March of 2001 DDM combined the Merit Fields Society and Peace of Mind Relief Stations to establish the DDM Social Welfare and Charity Foundation to further deliver emergency relief and care services. As part of DDM's Extensive Social Care Education effort, the Foundation hopes to use our finite resources to create a powerful force for good.
(Left: Master Dong Chu raising materials for winter relief, an effort starting back in 1956)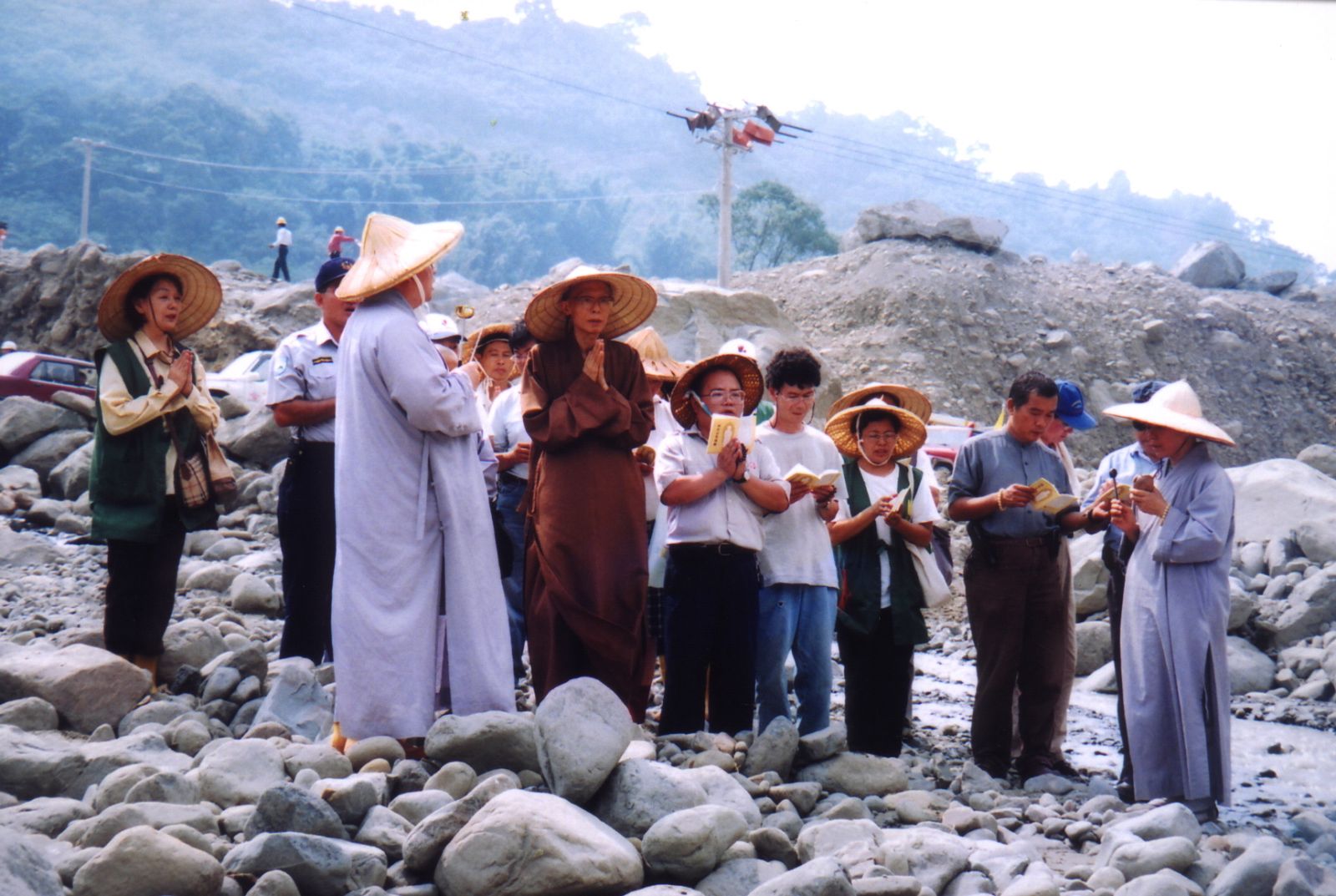 Since its inception, the Foundation has been committed to social care and relief efforts, by providing home visits and care services for desperate families and disadvantaged groups, as well as providing financial aid to needy students through domestic and overseas emergency relief programs. Upholding the ideal of Protecting the Spiritual Environment, the Foundation will continue its care and relief efforts, rendering peace of mind through spiritual education, creating a virtuous cycle to inspire good deeds. ( Right: Master Sheng Yen visiting areas hit by the 921 Earthquake, 1999)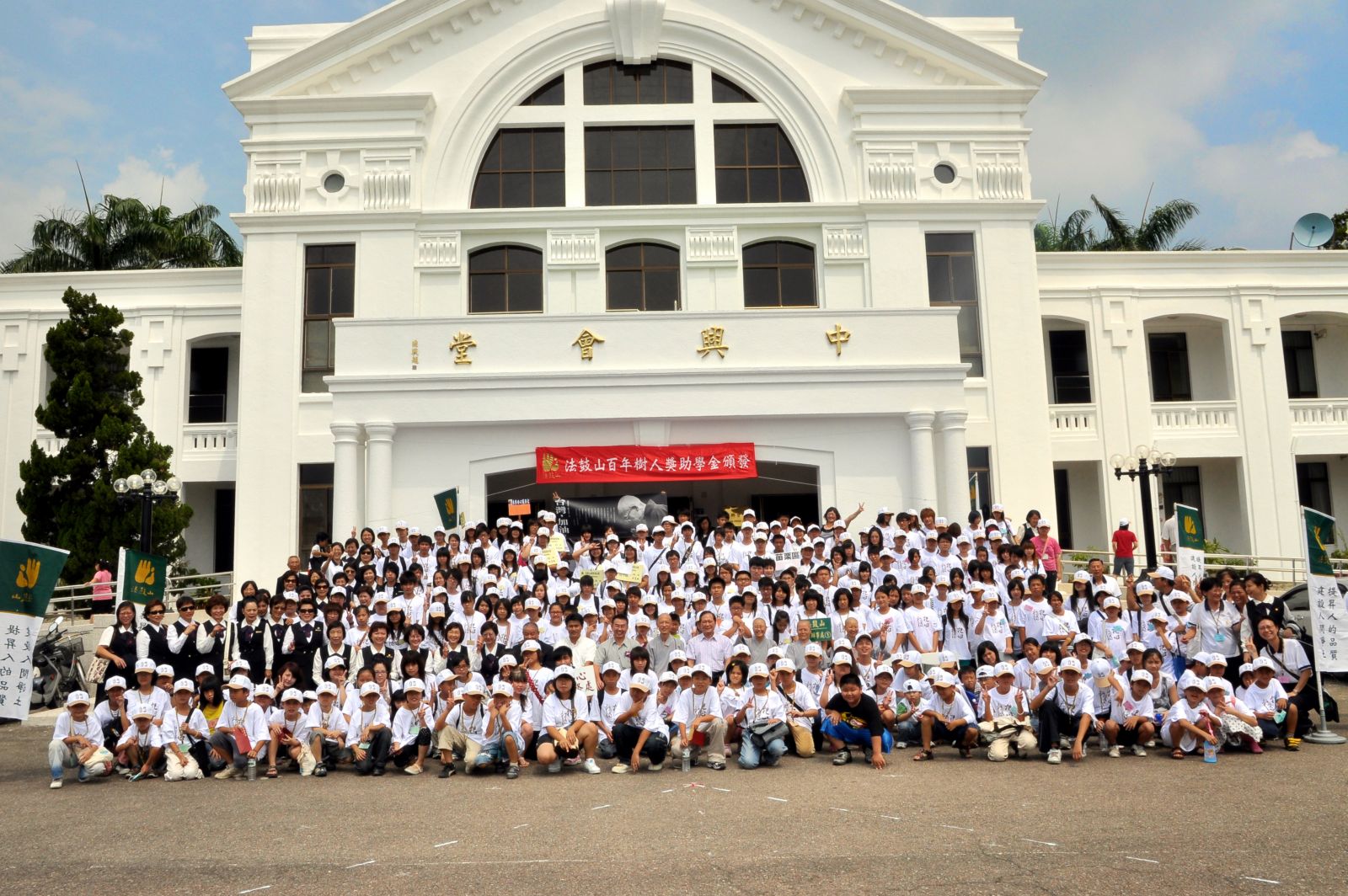 Benevolent Thoughts and Beneficial Actions
We care for society as a whole, and provide social emergency aid, charitable assistance, and disaster relief transcending nation, religion, and race. Based on our core value of Protecting the Spiritual Environment, our activities are conducted in the spirit of compassion and wisdom, to bring humanitarian warmth and well-being to the people in need. (Down: Giving financial aid to students in central Taiwan, at the Zhongxing Hall in Nantou)
1. Scholarships and stipends for students in need and the follow-up care
2. Relief aid and assistance for major disasters at home and abroad/
Emergency relief and post-disaster rebuild
3. Care for individuals and groups in need/
Emergency relief aid/
Care for major holidays and festivals/
Care for specific groups
4. Other charitable and philanthropic activities and events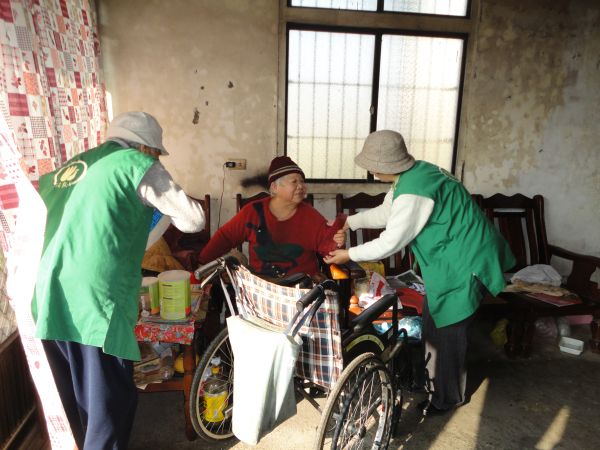 Though each with a specific focus, all areas of our services reflect Protecting the Spiritual Environment, and are implemented starting from Four Kinds of Environmentalism, extending care of different phases and levels to all. We offer guidance to help the needy establish the goals for their lives, settle their body and mind, and lead a fulfilled life. By connecting and congregating international loving-kindness, we endeavor to bring benevolence to more communities.
(Left: Volunteers distributing materials to the needy at traditional festivals)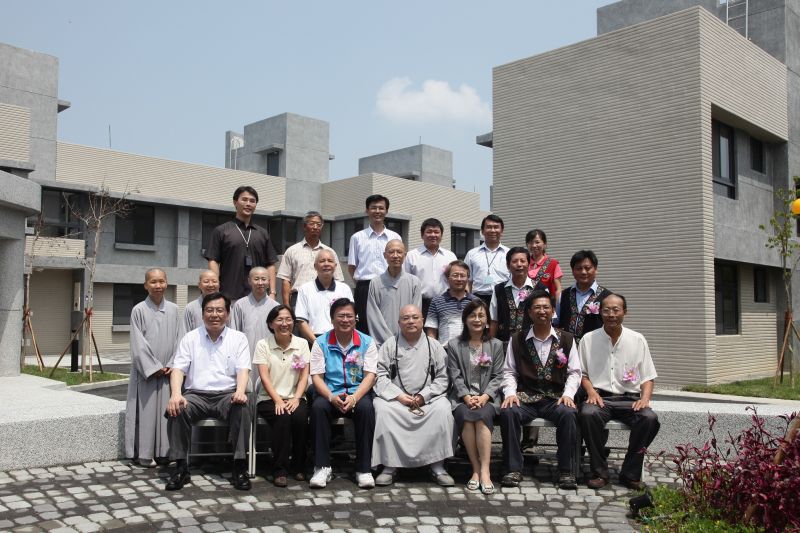 Concern with Heart and Assistance with Love
Emergency relief as a priority: long-term, continual, and thorough care
As part of the global village, the Foundation empathizes with those who are hit by natural or man-made disasters. When providing emergency relief, we immediately head to the scene of the disaster to provide material aid and manpower that the affected families need. After providing emergency relief, we also continue to help the victims put their lives back together and regain hope for the future. (Right: Permanent buildings for people affected by Typhoon Morakot in 2009 completed)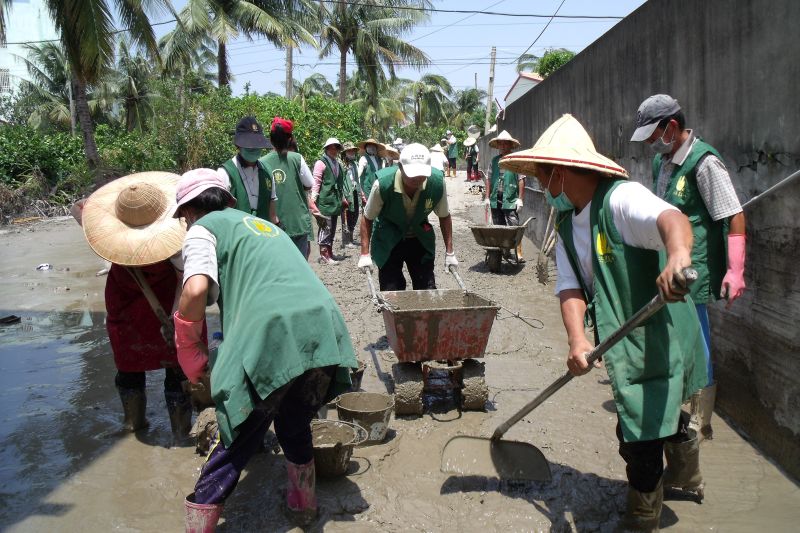 Efficient use of the relief resources available: emphasizing the spiritual, providing the material
Our charity and relief efforts are based on Master Sheng Yen's vision to build a pure land on Earth, and the principle of emphasizing the spiritual while providing the material. The Foundation combines public resources and collaborates with government agencies, aiding and caring for those in need through relief and rehabilitation work, enabling them to resume their normal lives soon.
Purifying human minds as the prime concern: relief and care efforts with an educational function
Seeking to "achieve social care objectives through education, and accomplish educational tasks through social care services," the Foundation puts special emphasis on spiritual care in its charitable works. We also offer life-education programs and personal-growth activities for needy individuals and groups, to help empower them to improve their own lives.
( Left: Efforts to help clean up flooding caused by typhoons)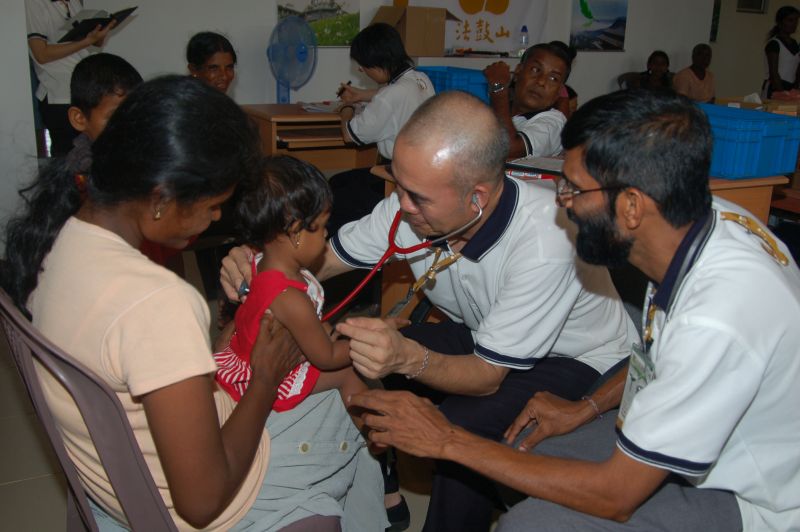 Turning on the love and continuing the hope
With the spirit of giving and serving, we care for the world, carrying out social care activities, including emergency relief and home care visits, to help people attain a peaceful body-mind and to infuse calm into society. Starting from within and from individuals, we extend care to society, all of humanity, our environment, the natural world, and the entire eco-system.
While transforming, giving of, and developing ourselves, we also help ripen sentient beings and adorn a pure land on Earth.
(Every donor will receive a receipt, regardless of the amount donated. Your kindness has added warmth to our society, bringing happiness to the suffering.)

A grateful heart, grateful to you

How to make a donation:
Donation method

Account and Address

In person

All Dharma Drum Mountain
offices and branch monasteries

By Post

Account Number:19577467.
Account Holder:Dharma Drum Mountain
Social Welfare and Charity Foundation

By Wire

Account Number:191-50-368389.
Bank Name:First Bank/Beitou Branch
Account holder:Dharma Drum Mountain
Social Welfare and Charity Foundation

Please fax the registration form to(02)2897-6298
(Attn. The financial department)

Cheque

Payable to:Dharma Drum Mountain
Social Welfare and Charity Foundation
(please use registered mail
and specify "non-negotiable")
Address:11244, No. 193, Chung Shan N. Road,
Sec. 7, Taipei, Taiwan
Recipient:Dharma Drum Mountain
Donations Processing Unit

Internet donation

Web site http://www.ddm.org.tw

Credit card

Please fill out 「DDM credit card
donation authorization form」
Download from http://www.ddm.org.tw
donation line:(02)-2893-9966#6107
(financial department);
or(02)-2893-9966#6339, 6328, 6335

DIRECT DEBIT

Please write「DDM AUTOPAY (DIRECT DEBIT)
authorization form」
At present only available to First Bank,
Huanan Bank,
Changhwa Bank, Post office account holders.
(download
http://www.ddm.org.tw)
donation:(02)2893-9966#6107
(financial department);
or(02)2893-9966#6339, 6328, 6335
(Charitable Foundation)

Telephone

For donations by telephone
please dial: 412-1000.
For Taitung County
and Miaoli County please dial 411-0000

Overseas donations

Account Holder:Dharma Drum Mountain
Social Welfare and Charity Foundation
Account No.:021-53-01753-2
Bank Name: Mega International
Commercial Bank Co., Ltd.,
Tien Mou Branch
SWIFT CODE: ICBCTWTP021
11244 No. 193, Chung Shan N. Road,
Sec. 7, Taipei, Taiwan

Please specify the purpose of your donation:

1) disaster relief and emergency assistance
2) winter relief
3) scholarships for school children
4) care for individual and underprivileged groups

(If you do not indicate a specific category, the donation will be allocated to category four.)
Dharma Drum Mountain Social Welfare and Charity Foundation
Address: 186, Gongguan Rd, Beitou District, Taipei City 112,Taiwan, Republic of China (ROC).
Tel:886-2-2893-9966
Fax:886-2-19577467
Chinese Web:http://charity.ddm.org.tw
Email:safeie@ddm.org.tw