Multimedia
New Year Theme Video
Blessing from Dharma Drum Mountain for 2021
People all wish to live a life of peace and well-being, but how do we find the inner tranquility and attain the true happiness of ease and peace, in this constantly changing world?

Having chosen "Peace and Ease" as its annual theme for the year 2021, Dharma Drum Mountain wants to encourage the general public to always treat others with compassion, thereby being at peace at all times; and apply wisdom to bring peace to themselves, thereby having freedom wherever they go. Also, we should keep an even mind in looking at all the favorable and undesirable situations, as well as the gains and losses in life, while applying a mind of empathy, tolerance, and loving care to safeguard each other and show concern for all sentient beings.

Through this film, let us learn the Buddhist wisdom of living an unobstructed life inspired by Master Sheng Yen's words of Dharma, and, also, we'd like to invite everyone to make a resolution to be the master of our own mind, transforming our adversity into true compassion and insight for the benefit of self and others, thereby living a life of brightness, enjoying peace and ease.
Recommend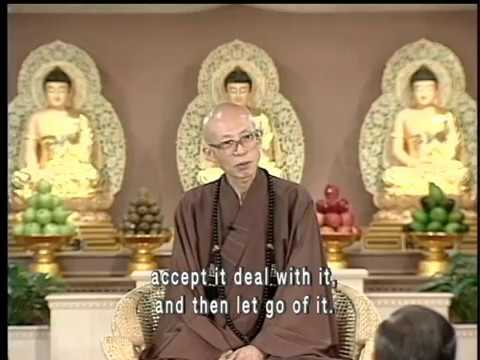 When death is unavoidable, accept it calmly. Lead a normal life with faith and "ordinary mind" and recite the Buddha's name. In this way we can live our last days with peace of mind. ...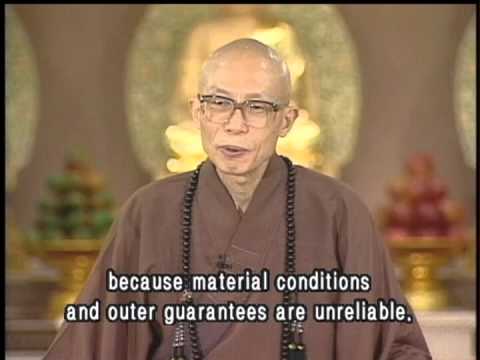 There is no guarantee of security in this world because material conditions and our worldly possessions are unreliable. Therefore, Buddhism teaches us to cultivate peace of mind, for as long as we ...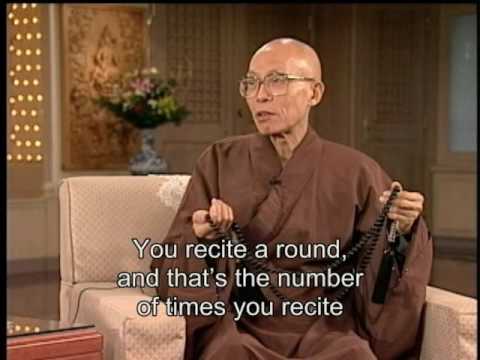 Reciting the name of Guanyin Bodhisattva or the Six Syllable Mantra is also a method of Guanyin's practice.