Special Topics
Why Prostrating Ourselves to the Buddha?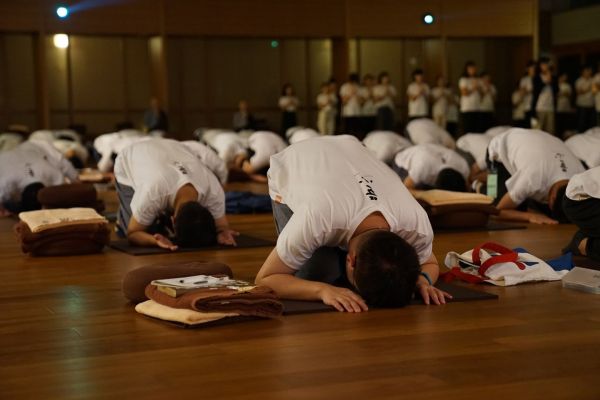 Many people visit and pray in temples with their families whenever there are festivals. In most traditional temples or shrines of folk religions, people prepare and present bouquets and tributes, and burn incenses to pray for blessings. In Buddhist temples, however, it is ok not to prepare gift offerings. We simply prostrate ourselves to the Buddha with utmost respect. People may be curious about what makes the difference.

Prostration to the Buddha is both an act of respect and a method of self-cultivation.

As Buddhists, we express our reverence and gratitude to the Three Jewels (the Triple Gem, namely, the Buddha, the Dharma and the Sangha) by prostrating at the feet of the Buddha with our head and four limbs touching the ground. Prostration is not only a basic etiquette, but also a method of cultivation. When we prostrate, we touch our head to the floor as a required ritual; at the same time, we settle our mind, let go of both body and mind, and eventually dissolve our ego.

Besides praying for relief from disaster and for the enhancement of blessings and wisdom, prostration aims to serve three main purposes: first, to repent one's transgressions and confess one's offenses; second, to express gratitude to and worship the Buddha, and third, to practice Samadhi.

During the act of prostration, the body is soft and gentle, the breath, smooth, and the muscles, relaxed. We kneel down, relieved from all stresses, like a piece of cotton, or a flake of snow floating gently down to the ground. When getting up, we slowly bounce back like a sponge, feeling as if our body is a cloud in the sky, soft, delicate and free. During the entire process, we are clearly conscious of the movement and sensation from every joint, every bone and every inch of skin. Our movement is slow and focused, relaxed and natural. The mind then follows the body and prostrates along with the movement of the body.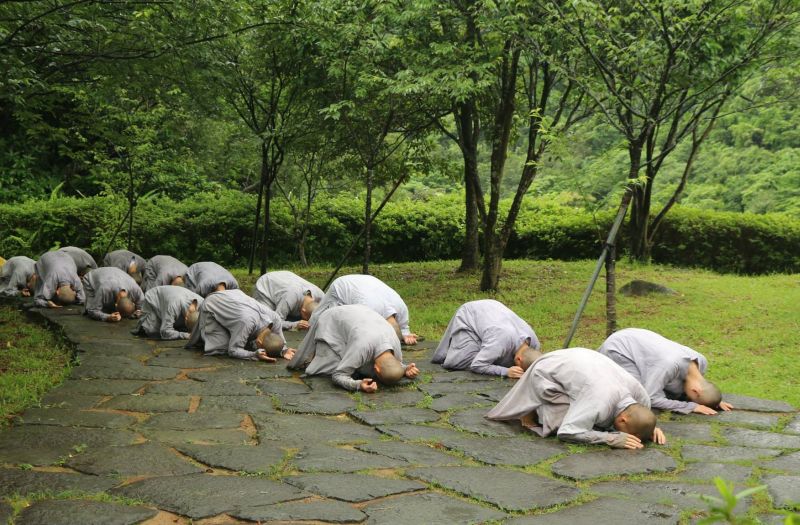 A good way to attune our body and mind

By executing prostration, we learn to be more humble and self-retrospective, to repent from the heart and to emanate the sense of appreciation. Our mind is naturally calm, clear and at ease if we remorse and feel grateful at any given time. When we are wholeheartedly engaged in the act of prostration with no interruption, one's mind and body are settled without obstruction. This is precisely how we adjust the body and mind.

Prostration is easy to learn. It's an effective way to settle our body and mind. I invite you to practice prostration to nurture the humility, gentleness and clarity required to realize our inherent Buddha nature.
Resource:
50 Questions on the Practice of Prostration to the Buddha
(拜佛50問),
Dharma Drum Publishing Corporation



​Extended Reading: