Special Topics
Three Important Days Related to Guanyin Bodhisattva
In Buddhist classics, Avalokiteśvara, or Guanyin Bodhisattva, is described as a great Bodhisattva with compassion and wisdom, because she vowed to alleviate suffering, respond to any prayers, and deliver sentient beings anywhere in the Saha World. Through The Stories of Guanyin's Efficacious Responses and her biography published centuries ago, Guanyin has been integrated into Chinese folk beliefs and has become a well-known Bodhisattva.

In the lunar calendar, there are three important dates celebrating Guanyin's Birthday, Enlightenment Day, and Renunciation Day, which take place on February 19th, June 19th, and September 19th respectively. Guanyin is widely accepted and worshipped. Therefore, not only would Buddhist temples hold assemblies for dharma services, but also Daoist temples make offerings with vegetarian meals or provide a vegetarian feast inviting devotees to celebrate these special dates, also known as the "vegetarian days" in Chinese folk religion.


Although the source of Guanyin's Birthday was not confirmed in any Buddhist sutras and there have been conflicting views about the date, the practice of celebration has been accepted by Buddhists. The Record of the Verified Meaning of the Pure Standards of Pai-chang revised in Qing Dynasty recorded that February 19th in the lunar calendar is Guanyin Bodhisattva's Birthday. On this day, temples conduct Guanyin Bodhisattva Dharma Service, including
1) homage to Guanyin Bodhisattva 3 times;
2) recitation of Avalokiteshvara Bodhisattva's Universal Gate Chapter;
3) concluding by chanting Guanyin Bodhisattva's name 108 times.
Nowadays, on the19th day of each month in the lunar calendar, Buddhist temples hold the Guanyin Bodhisattva Dharma Service. Through chanting Praise of Purified Water, Avalokiteshvara Bodhisattva's Universal Gate, Chapter Great Compassion Mantra, Guanyin Verse and prostrating to vows, practitioners can connect to Guanyin Bodhisattva's compassionate vow to alleviate suffering and immerse themselves in her wise teachings. The Great Compassion Repentance Assemblies are also offered by temples to chant the Great Compassion Mantra 21 times. Through dharma service and repentance assemblies, practitioners can cultivate a Buddhi mind which connects to Guanyin's compassion and wisdom.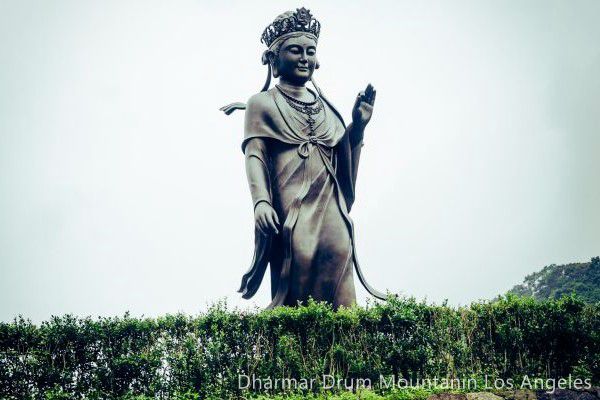 Mount Putuo, which is surrounded by oceans, is the most famous Buddhist monastery in China that worships Avalokiteśvara Bodhisattva. In the days leading up to Guanyin's birthday, Buddha name recitation continues from day to night. Hundreds of thousands of people from around the world come to Mount Putuo to celebrate, by holding incense sticks, reciting "Homage to Guanyin Bodhisattva", and going on a pilgrimage to temples and nunneries in the mountains. On Guanyin's birthday, hundreds of temples in Mount Putuo simultaneously conduct the Offering Ceremonies to Buddhas and the Guanyin Bodhisattva Dharma Service. This is why Mount Putuo is known for its centuries-old tradition of the Three Greatest Dharma Events.
Issue 354 of Life Magazine
,
Dharma Drum Publishing Corporation
Text: Huang Chia-ching (黃佳卿)
Translation: Hsiao Chen-An
Editing:
Angela Chang
, Keith Brown