Chan Meditation Roadmap
How Shall We Prepare Ourselves Before Attending a 7-Day Retreat in a Chan Hall?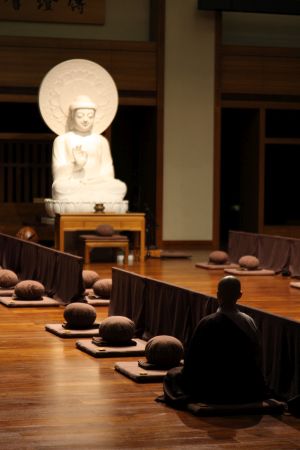 Those who have not participated in 7-Day Chan Retreat may take the retreat as a field trip, and simply enter the Chan Hall with some simple daily necessities. Those who have participated in the retreat would know that they need to regulate their body and mind as well as establish normal routines prior to the retreat itself, so as to adapt to the agenda of the 7-day Chan Retreat.
In Preparation for The Chan Retreat

In order to adapt to long hours of sitting, it is better to practice Chan meditation on a daily basis beforehand, in preparation for body regulation, particularly if the habits of sitting meditation have not been formed yet. Meanwhile, it also helps to collect the body and mind well in advance, through the practices of Chan meditation. A stable state of mind could be settled sooner as a result, and the practitioners could thereby lessen efforts t regulate the body and mind in the Chan Hall.

During the 7-Day Chan Retreat, practitioners usually sleep and rise early on a regular basis. If one is used to staying up late, it is better to moderate one's late sleep habits to early hours, at least one week ahead of the retreat. Otherwise, "7-Day Chan Retreat" will easily become "7-Day Sleeping Retreat." It's a pity not to be able to use Chan methods due to drowsiness.

Especially within a few days ahead of Chan retreat, it is better to gradually reduce one's involvement in visually stimulating entertainment activities, such as watching TV or movies, playing video games, or engaging in other provocative entertainment activities. Visual stimulation is reduced in order to avoid delusions during the meditation sitting, which in turn cause obstacles to the progress of Chan meditation.

As for psychological regulation, try to maintain a relaxed body and mind, as well as a relaxed and content attitude, prior to the retreat. Once admitted to the 7-Day Chan Retreat, it is better to settle one's work and family affairs, such as informing colleagues, relatives, and friends about the 7-Day Chan Retreat. Avoid rushing, taking on heavy workloads right before the Chan retreat, or keeping busy with domestic work. If we are under stressful conditions of overload due to work, we will find it difficult to relax when we enter the Chan Hall. It's best to arrange our affairs properly beforehand and enter the Chan Hall without any concerns.

Enter the Chan Hall without Any Single Worry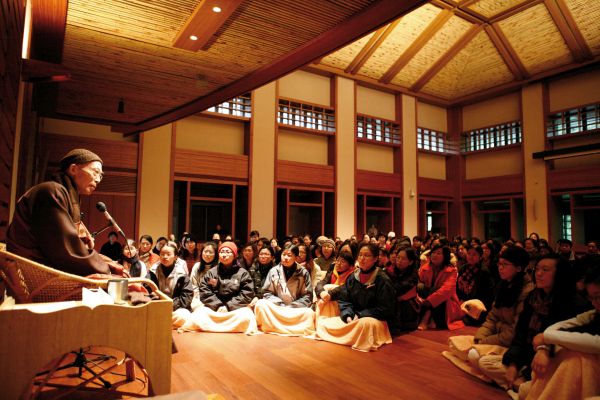 Upon arrival, every individual mobile phone and other 3C products (computers, telecommunication, and consumer electronics) will be centrally kept, and are managed until the end of the retreat. Therefore, if there is anything that needs to be communicated, it is necessary to do so in advance.* After you enter the Chan Hall, do not worry about anything even if there is something left undone. Just leave everything after the retreat has ended.

After entering the Chan Hall, we should put aside all worries and connections in the past, present, and future. Even if heaven and earth should fall apart, we simply follow the methods of Chan meditation and concentrate on our meditation method. With such solid determination, we will be able to change our minds thoroughly during Chan meditation, as if we could live a new life.


* Should you have an emergency during the retreat, the retreat center will kindly arrange to communicate with emergency contacts as needed.


Resource:
50 Questions about Practicing Chan at a Meditation Hall
(禪堂50問)

, Dharma Drum Publishing Corp.